Facility
18,500 sq. ft. building located in Waukesha, WI
Genco has expanded three times since 1995 to accommodate growth. We have the capacity and desire to grow with our current and future customers. We are committed to purchasing capital equipment to reduce manufacturing costs and to remain competitive in our marketplace.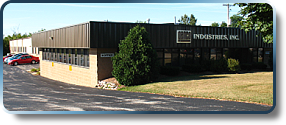 World Class Production Equipment
With fully and semi automatic cut/strip/terminate/marking equipment, wire processing costs are significantly reduced. We also exhibit a large library of crimp tools and applicators to ensure the job is done correctly every time. Click on the "Equipment" tab to see more.

Organized Work Flow
Our drive towards a Lean Manufacturing environment has transformed our company in many ways. One major benefit was redesigning the layout of our manufacturing floor, along with organizing workstations for better efficiency. As explained in our "Lean Manufacturing" section, we strive to eliminate any unnecessary wastes—and bring our overall cost of production down for our customers.
---