Cable Assemblies/Battery Cables
Genco builds cable assemblies that are used in just about every industry imaginable. We build cable assemblies that help monitor patients, check the performance of a motorcycle, move a bridge...or move product down a conveyor belt. We can also terminate up to 5/0 cable with lugs for many varieties of battery cable assemblies/battery cable whips.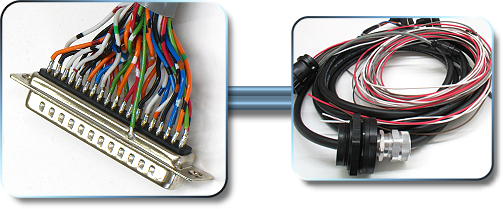 With years of experience as a leading custom cable assembly manufacturer, Genco Industries has been chosen by hundreds of OEM's in various markets to supply their cable assemblies. We draw on our knowledge of materials, tooling and processes to ensure our customers receive a high quality cable assembly at a competitive cost. Whether your cable is in the design stage or ready to be built, give us a call.